24 September 2020
-
Jann Raveling
Internet from space
Aerospace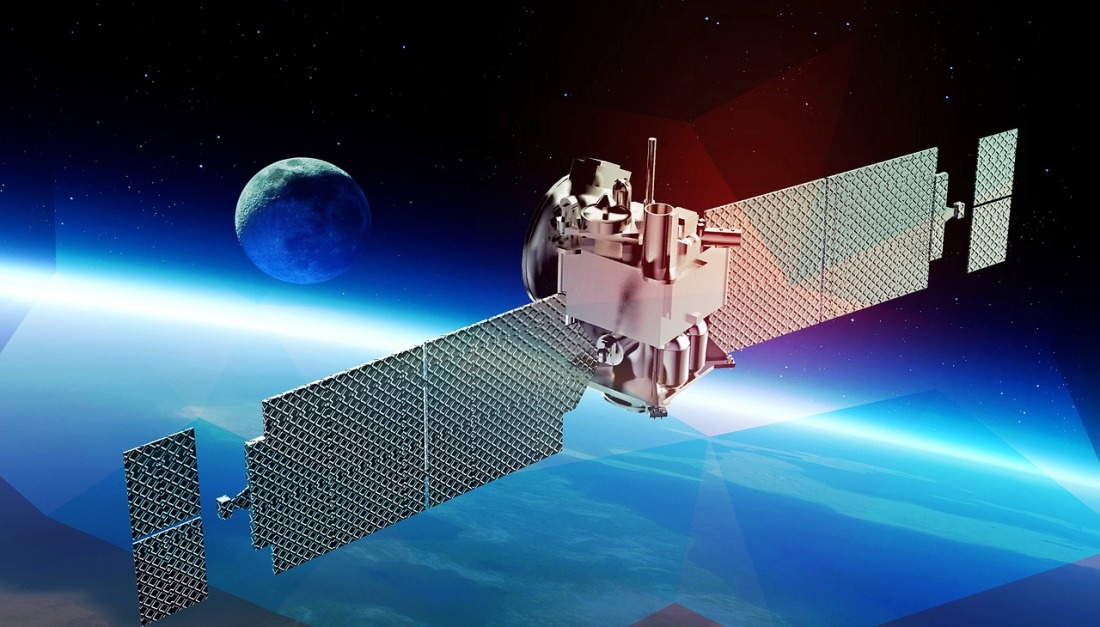 Dead zones, bad reception or a lack of mobile data coverage – persistent problems even in 2020, particularly in rural areas. At the same time, 5G, the next generation of mobile data infrastructure, is waiting in the wings, and many people are wondering what will be the next big step.
The fifth generation of mobile communications will be up to a thousand times faster and have significantly greater bandwidth than current systems. Good news for consumers, but also for business, as 5G makes it possible to network machines and everyday objects and to control autonomous vehicles, for example.
A global network with blanket coverage
When it comes to availability, 5G is also set to eclipse anything that has gone before. A research project in Bremen with the rather cryptic name 5GSatOpt is one of the groups working on this. The project aims to use space to expand the mobile data infrastructure to the furthest corners of the earth, with the help of constellations of small satellites.

These satellites are intended to supplement radio masts, particularly in rural areas, where mast density tends to be much lower than in urban areas. Mobile devices connect to the satellites either directly or via simple relay stations on the ground. The relays are easy to install and operate, making them suitable for use in remote areas.
An American leads the way
The scientists in Bremen are basing their endeavours on a new concept popularised primarily by Elon Musk's SpaceX company: swarms of small satellites. With his Starlink project the multifaceted entrepreneur aims to deploy up to 30,000 mini satellites in space to provide a global internet service. So far, SpaceX has launched around 500 of them into orbit. This commercial exploitation of space is often referred to as New Space.

In Bremen, they are also planning for large numbers of mini satellites – somewhere between several hundred and a few thousand. "Mass production will make swarms of small satellites increasingly cheaper to manufacture, and their large number makes the whole system more resilient overall. For example, we are aiming to always have three satellites working closely together as they send a beam to earth in order to achieve the coverage required," explains Professor Armin Dekorsy, head of the Communications Engineering department at the University of Bremen.
5G research from Bremen
Unlike Elon Musk's satellite internet, the Bremen project has based its research on the 5G mobile telecommunication standard. Although there are currently no 5G satellites in space, Dekorsy is sure their project will not be outflanked by Starlink: "Some of the world's biggest companies are backing the expansion of the 5G standard to mini satellites, so this is definitely the right area for us to do research in."

Developing 5G technologies for mini satellites is a complex task. It is difficult to test under real-life conditions, of course, as satellite launches are expensive. That is why one of the main objectives of the work in Bremen is to develop a simulation platform which would allow the interaction between satellite swarms and terrestrial 5G components to be trialled on the ground.

"The project is following the traditional path of industrial research, meaning that we create the basic principles and ideas for companies in the field to adopt and develop into products," adds Frank Bittner, Research Manager in the Communications Engineering department.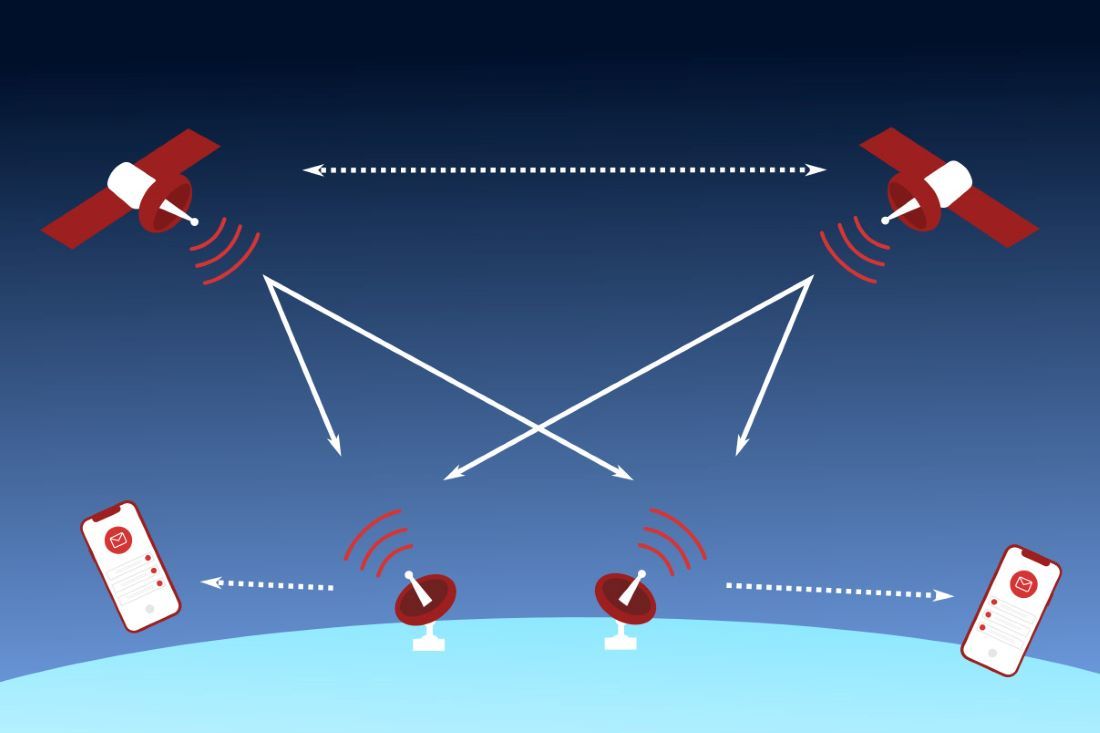 Closer integration of space technology in Bremen
And industry is already on board – Bremen companies ZARM Technik AG, DSI Aerospace Technologie and OHB System AG are members of the 5GSatOpt consortium, along with research bodies such as the Institute for Telecommunications and High Frequency Technology, the Center of Applied Space Technology and Microgravity, and the Center for Industrial Mathematics at the University of Bremen.

"I am very pleased that we have been able to establish links with industry in the form of our regional partners. The New Space movement is gathering increasing momentum. Science can contribute to the integration of Bremen's space industry, allowing it to exploit new technologies more quickly and thereby remain competitive," explains department head Dekorsy. "The first 5G mini satellites could be deployed in space in as little as five to six years."
Range and quality of 5G signals are crucial factors
The satellite swarms are intended to avoid some of the current drawbacks of satellite-based communication. The existing satellite internet suffers from high latency – the time it takes to transmit a signal – ruling it out as a serious contender. But the new satellites will be based in a low earth orbit (LEO) at an altitude of less than 1,000 kilometres. Traditional geostationary satellites are deployed at altitudes of around 36,000 kilometres. Having to travel for only one 36th of the distance brings down transmission time considerably. According to Bittner, the speed provided by the LEO network will be sufficient for many applications.
Space and aeronautics research programme makes project possible
The research programme ended in August 2020 for the time being. It had been supported by BAB, the development bank for Bremen and Bremerhaven, with funds from the Bremen aeronautics and space research programme (LuRaFo). "The collaboration with BAB was constructive and always focused on finding the right solution. We were very pleased to have the bank as our financial partner on this project," says Bittner. The LuRaFo programme provides non-repayable grants to support companies and institutions in developing new products and processes that will boost innovation and competitiveness in Bremen.

Dr Norbert Möllerbernd, the innovations manager with responsibility for the BAB's LuRaFo programme, is full of praise for the consortium and its work: "Above all, the joint project was characterised by a high level of innovation, a complex remit and the outstanding makeup of the consortium. SMEs, large companies and academia were working closely with each other – and together they were driving Bremen forward with great ideas."

Bittner and Dekorsy are hoping to continue their work following the end of the 5GSatOpt project. "A new project with additional partners is already at the application stage. We are planning to develop the technology further and to take another step towards satellite swarms that are made in Bremen."

________________________________________
The 2020 Bremen aeronautics and space research programme was implemented as part of the State of Bremen's 2014-2020 ERDF programme (2014-2020 Bremen operational programme for the European Regional Development Fund – investment in growth and employment).
Success Stories
Science
30 August 2023
Interactive Science in Bremen
Science plays a leading role in Bremen: in the laboratories of the university, at one of the more than 50 research institutes or in the green botanika. There are many opportunities for visitors to experience science at first hand.
Learn more