24 October 2018
-
Jann Raveling
Wind energy in Bremen at a glance
Wind energy
Bremen is a key hub for wind energy that is powering the switch to renewable energy sources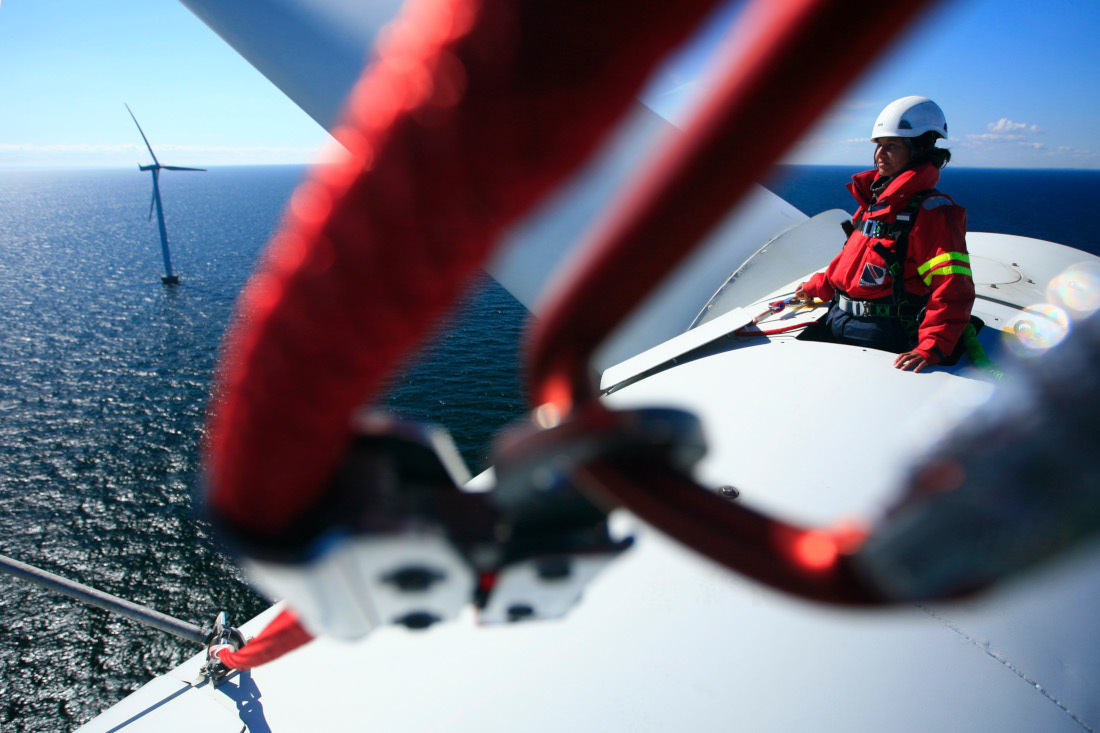 Wind energy and Bremen are the perfect match. From the infancy of commercial wind energy production to the gigantic offshore projects of today, Bremen-based companies have driven the industry forward. The winds of change are strong here.
Wind energy is a crucial element of the switch to renewable energy sources. By 2017, wind energy capacity on land and at sea had reached 55 gigawatts in Germany. The existing capacity is to be tripled by 2030 in the offshore sector alone, while more and more new wind farms are also being built onshore. But more effort must be put into this expansion if the switch to renewable energies is to be a success.
The state of Bremen will play its part in this. More than one hundred companies employing 4,000 people have set up operations in Bremen and Bremerhaven and they represent all parts of the industry's value chain. This is where wind farms are designed, huge nacelles are manufactured, heavy components are transshipped and workers are trained.
Big? Heavy? No problem for Bremen's ports
The port facilities in Bremen and Bremerhaven are an important link for many wind energy producers. They specialise in large loads, also known as break-bulk. Bremerhaven currently has three specialised quays that can handle even the largest nacelles, blades and towers, and there are plans to add a fourth quay in the future. These include the Labradorhafen port, the ABC peninsula and the container terminal. The Bremerhaven offshore terminal, which will provide infrastructure specially tailored to the offshore industry, is also currently being planned.
Plenty of space for wind energy
Wind energy expertise is well distributed across the two cities. Bremerhaven is home to a deep-water port suitable for seagoing vessels, and is a transshipment hub for large components and a production site for wind turbines. The city has extensive warehouses, quays, commercial premises, and testing and research facilities, and provides ample space for companies to set up new operations. The Luneplate development, for example, offers 250 hectares of commercial land right by the heavy-lift ports.
The city of Bremen is home to many suppliers, planning offices, project planners and service providers. The Airport-Stadt Bremen business park is located right by the international airport and is only eleven minutes from the city centre. Here, numerous companies make use of the generous office space available and the proximity to other branches of industry, such as the aerospace sector. Überseestadt is another attractive location where wind energy companies benefit from being in close proximity to each other.
Service providers and project planners such as the wpd Group, REETEC and Energiekontor operate from Bremen. They are joined by many smaller companies, including industrial climbing specialists Rope Access Solutions and insurers Nordwest Assekuranzmakler.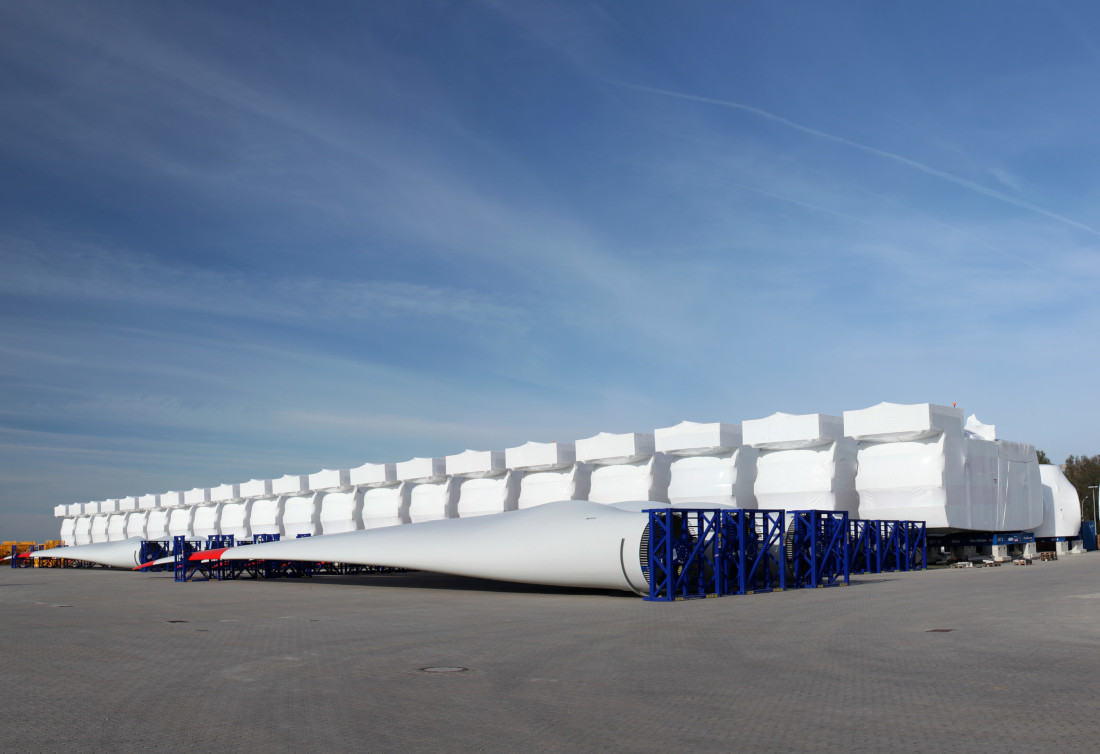 Well connected – by land, sea and air
The Bremen region in north-west Germany is centrally located and boasts excellent multimodal transport links that simplify the logistics of connecting water with rail, road and air. Bremen's Hans Koschnick Airport is an international hub for north-west Germany and is only four kilometres from the centre of Bremen. Scheduled, charter, low-cost and cargo flights to around 50 destinations leave from here every day.
This is one of the reasons why Kloska Group operates from Bremen. The company supplies the maritime industry and the wind energy sector with everything that their skilled workers need, from protective equipment and tools to currywurst for shipboard catering.
From science and research to business
Bremen and Bremerhaven are two of the leading hubs for wind energy research in Germany. The Fraunhofer Institute for Wind Energy and Energy System Technology (IWES) is one of the main employers in this field, with more than one hundred researchers. Rotor blades of up to 90 metres in length are tested here, as are complete nacelles for ten megawatt units on the test rigs of DyNaLab, the Dynamic Nacelle Testing Laboratory. There are only a few test rigs of this size around the world.
The Robotics Innovation Center at the German Research Center for Artificial Intelligence (DFKI) develops and tests robot technologies for navigation, inspections and manipulation for use on and under water. Here, autonomous and semi-autonomous underwater vehicles can be adapted to the requirements of the offshore industry. Other focal points include the German Aerospace Center's research into maritime safety, and research into materials for lightweight construction and adhesive technologies, for example at the Fraunhofer Institute for Manufacturing Technology and Advanced Materials (IFAM) and the EcoMaT research and technology centre.
Since 2003, the important task of sharing the expertise gained has fallen to the Center for Wind Energy Research (ForWind) in north-west Germany. Today, 300 employees from almost 30 different working groups in Bremen, Oldenburg and Hannover belong to the Wind Energy Research Alliance, which has expanded and now includes 600 scientists.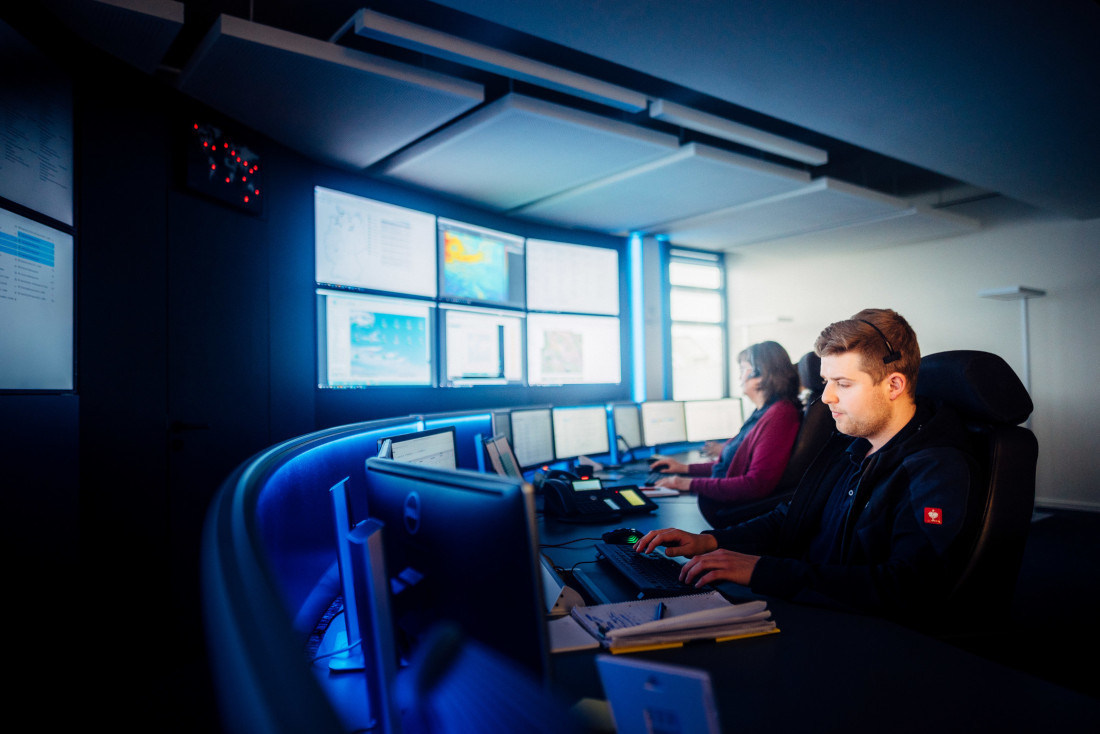 Training and skills
Training skilled workers and managers is essential to the wind energy sector, and in the Bremen region employers will find highly specialised graduates who are well prepared for the challenges that await them. The universities in Bremen and Bremerhaven attract engineering students in a wide range of disciplines. At the Wind Energy Training Centre in Bremerhaven, people can train to become mechatronics engineers, plastics processors and fitters, for example. The vocational training centres in Bremen and Bremerhaven, meanwhile, provide targeted, sector-specific education. Safety courses for work with offshore wind turbines and other specialist maritime training are also available in Bremerhaven.
Industry networks and conferences
The WAB wind energy agency has 300 members and is essential to the German wind energy sector as an interface between policymakers, business and the research community. WAB is based in Bremerhaven and campaigns for a successful switch to renewable energy resources. It organises the WINDFORCE conference, for example, which brings together hundreds of participants from the offshore sector every year. The members are also represented on joint stands at key trade fairs in other countries.


For more details on wind energy, please contact Dieter Voß, Senator for Economic Affairs, Labour and Ports, Department of Industry, Innovation and Digitalisation, tel: +49 (0)421 3613 2175, dieter.voss@wah.bremen.de.
Success Stories
Bremen
13 September 2022
Tradition meets innovation
The federal state of Bremen is home to approximately 676,000 people on 420 square kilometres. Almost 22,000 companies provide more than 336,000 jobs. We present the strong sectors of Bremen as a business location.
learn more