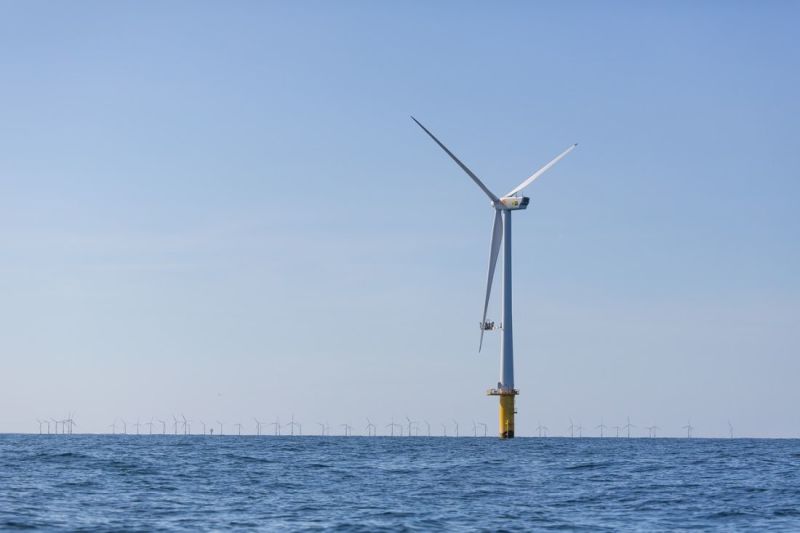 Recycling onshore wind turbines is a big enough challenge, but decommissioning those located offshore is to a large extent still uncharted territory. Two research projects in Bremen are currently working on optimising the recycling of wind turbines at sea.
Alpha ventus is the name of Germany's first offshore wind farm, which has been feeding power into the grid since 2010. About 45 kilometres off the island of Borkum there are twelve turbines which, if everything goes according to plan, will reach the end of their 20 to 25-year lifespan sometime between 2030 and 2035. This will make them the first of around 1,500 wind turbines in German waters that will need to be decommissioned.
So far, there is no procedure for dismantling these and other turbines; the sector is still relatively new and no standardised decommissioning processes have been developed yet. However, the massive expansion of offshore wind power in recent years, both in Germany and worldwide, will create an equally large demand for decommissioning capacity in the near future and with it a need for suitable processes.
Little experience in offshore decommissioning
To date, only a few wind turbines have been dismantled at sea. "There will be a need to decommission 123 turbines by 2023, and from then on there will be a sharp increase in numbers. By 2030, for example, it will be 1,000 turbines," says Mirko Kruse, junior researcher at the Hamburg Institute of International Economics (HWWI) in Bremen. The HWWI is a partner on the pan-European Decom Tools project, which is conducting research into the decommissioning of offshore wind turbines.
"Our neighbours in Denmark started to rely on offshore a few years earlier than we did, so demand for decommissioning in that country is expected to rise considerably by 2030," he adds, explaining the sharp increase over the next ten years. Experience of decommissioning offshore turbines is still limited: seven were decommissioned in Sweden in 2018, eleven in Denmark in 2017, and individual turbines have been taken down in the Netherlands, Sweden, England, Portugal and Germany. The aim of the four-year Decom Tools research project is to bring together the experience gained so far, review methods and develop new decommissioning solutions.
"In addition to collating knowledge, we want to play our part in bringing disposal costs down by up to 20 per cent and thus in reducing the carbon footprint of the dismantling process by a quarter," says Kruse.