16 August 2018
-
Jann Raveling
Wind farm optimisation 'made in Bremen'
Wind energy
Two Bremen-based companies are joining forces to ensure that processes at the BARD Offshore 1 wind farm are optimised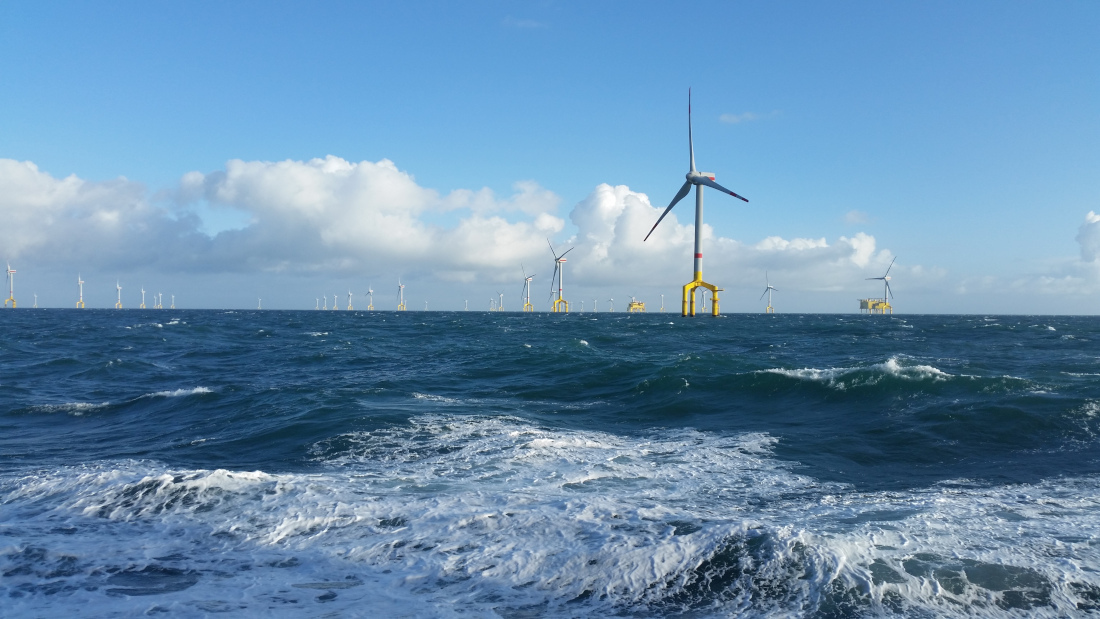 The BARD Offshore 1 wind farm is a real pioneer. It has continually increased its output, and in 2017 it produced the most energy of all German offshore wind farms – 1.5 TWh – thanks in no small part to two Bremen-based companies.
90 kilometres off the coast of Borkum, an island on Germany's North Sea coast, 80 wind turbines rise from the rough seas on yellow tri-piles. Covering an area of almost 60 square kilometres, the BARD Offshore 1 (BO1) wind farm is one of Germany's largest. It generates 400 megawatts, providing electricity for 400,000 households. It was also the first commercial offshore wind farm in Germany when it went online in 2010. The wind turbines were manufactured by BARD, a wind power plant manufacturer founded in Emden, East Frisia, in 2003. The company went bankrupt in 2013.
A new concept for operating the wind farm
Although plant production was halted, the wind turbines were still producing electricity and needed to be serviced and maintained. To manage this, a new service company called OWS Off-Shore Wind Solutions GmbH (OWS) was founded in 2013. Located on the former premises of BARD, OWS made use of the remaining capacity and machinery.
"In addition to establishing OWS, it was necessary to develop an innovative and sustainable concept for operating the wind farm. We put together an experienced engineering team and started looking for strong and experienced industry partners for OWS," says Jean Huby, managing director of Ocean Breeze Energy GmbH & Co. KG (OBE), the Bremen-based operator that took over the running of the BARD Offshore 1 wind farm in 2013 following BARD's bankruptcy.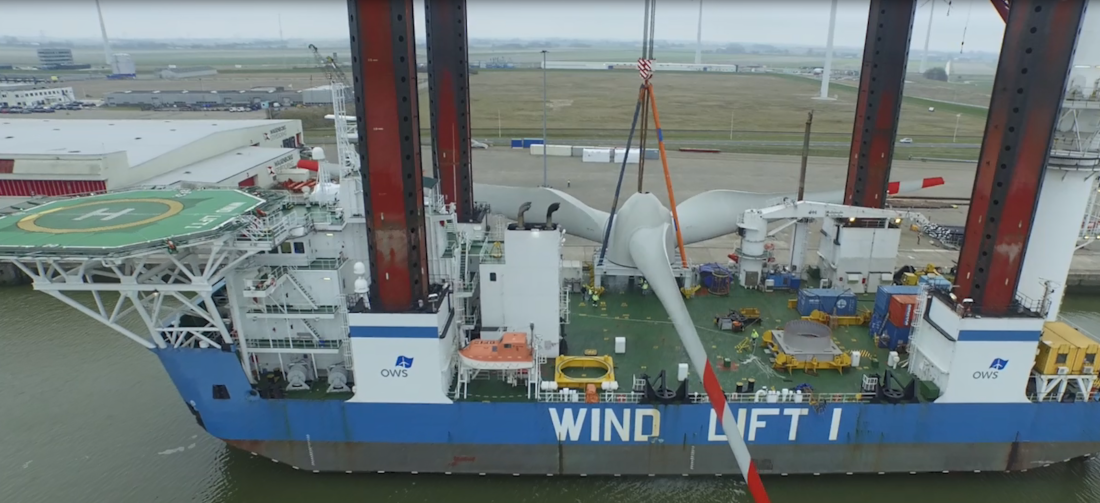 Support from Bremen
They found the industry partner they needed in REETEC, a provider of services to the sector. In addition to having decades of experience, REETEC was also familiar with the technology – the company had erected the first BARD prototype.
"The farm was and still is an exciting project for us. Normally, there are a whole host of companies working on a wind farm, such as turbine manufacturers, blade manufacturers and electronics specialists. With BO1, we were able to handle the operation and maintenance ourselves," says Detlef Lindenau, managing director of REETEC. This presented plenty of opportunities to demonstrate the level of expertise on offer at REETEC, which is based in Bremen's Überseestadt (New Harbour District).
Increased reliability
OWS, working with OBE's engineering team, and REETEC, working with its partner Wind Multiplikator GmbH, were able to increase the reliability and the efficiency of the farm. "The engineering team at OBE took on a lead role, and our areas of expertise complimented each other perfectly," says Lindenau. As the engineers could no longer call on the support of BARD, they had to find new solutions.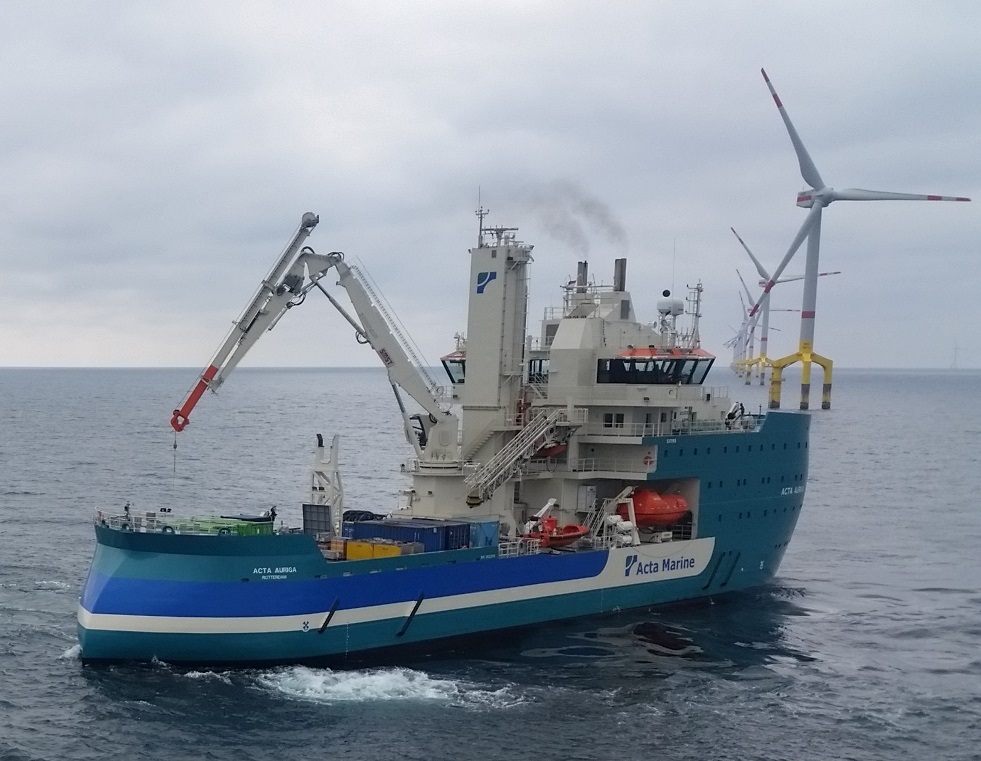 Taking a fresh approach together
OBE, OWS and REETEC have been working together on the wind farm since 2015. The partnership has been a success, as the figures show. In 2017, BO1 generated more electricity than any other German wind farm on the North Sea and Baltic coasts. "We're very proud of that," Huby says. OBE signed a 10-year service and maintenance agreement with REETEC/OWS in 2017 to ensure that BO1 continues to operate with maximum efficiency and performance.
The work also led to further strategic expansion at REETEC, which took over OWS and its 180 employees in Bremen in 2017. Doubling its workforce in one go was a challenge for REETEC.
The Bremen-based SME was able to take this step thanks to the support of its parent company, EDF Energies Nouvelles (EDF EN). REETEC has been part of the EDF EN Group since 2007. In May 2018, the company rebranded to become REETEC EDF Renewables, a subsidiary of the French conglomerate. Lindenau, REETEC's managing director, has ambitious plans to make good use of the increased capacity following the acquisition of OWS and the BARD premises in Emden: "We want to establish the first independent offshore service centre on the North Sea coast."
---
Bremen's neocomp GmbH has developed a process – unique in Germany – which allows plastics that are reinforced with glass fibres, such as rotor blades, to be recycled in an environmentally friendly way.
---
Should you have any questions regarding the wind industry in Bremen, please contact Dieter Voß, The Senator for Economic Affairs, Labour and Ports, Department of Industry, Innovation and Digitisation, +49 (0) 421 9600-328, dieter.voss@wah.bremen.de
Success Stories
Wind energy
4 July 2023
10 Green Businesses in Bremen
Doing business in a sustainable, ecological way not only makes a positive contribution to the community and the environment but is also profitable. Ten Bremen companies show us what they're doing.
Learn more
Bremen
13 September 2022
Tradition meets innovation
The federal state of Bremen is home to approximately 676,000 people on 420 square kilometres. Almost 22,000 companies provide more than 336,000 jobs. We present the strong sectors of Bremen as a business location.
learn more