20 December 2016
-
Gastbeitrag
Christmas is in the air in the harbour quarter
Tourism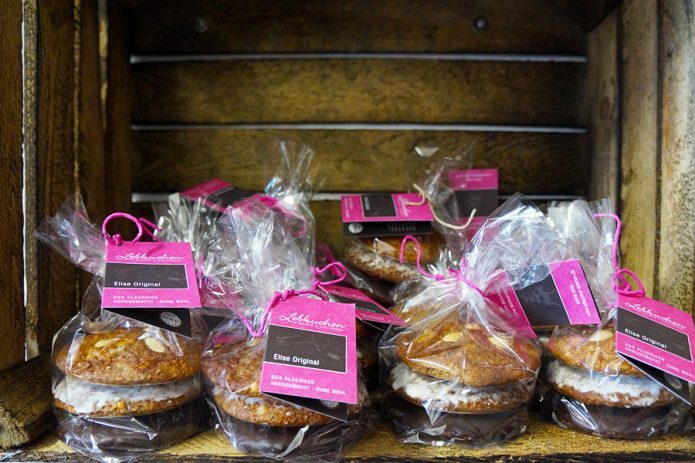 Sugar and spice and all things nice … Gingerbread bakers Manke and Coldewey are well stocked on all the usual ingredients with one exception – wheat flour. Their handmade Elisenlebkuchen are in fact gluten free. But that's not all the Bremen manufacturer has to offer – far from it.
I popped by their shop, where you can watch the team making the next batch of delicious gingerbread. If you have a sweet tooth, you'll want to read on:
My trip to the Christmas bakery took me to Bremen's Überseestadt harbour district, or, more specifically, to the former Café HAG building. To get there, I took tram line 3 to Emder Strasse and then walked ten minutes along Cuxhavener Strasse and down Rigaer Strasse. If, like me, you have little sense of direction, don't worry, because the way is clearly signposted. The bakery's bright pink logo is hard to miss and leads me straight to my destination, tucked away behind tram tracks and colourful cargo containers.

A feeling of homeliness envelops you as soon as you walk through the door. There are shelves, tables and seating made from reclaimed wooden pallets. I sat down on a bench with comfy cushions and soaked up my surroundings: different types of gingerbread wrapped in cellophane bags, liqueurs in bottles shaped like Christmas trees, gingerbread punch, shiny Christmas baubles and flashes of pink everywhere you look. Warming winter spices wafted around my nose and in the background gentle music was playing. It's difficult not to feel festive here.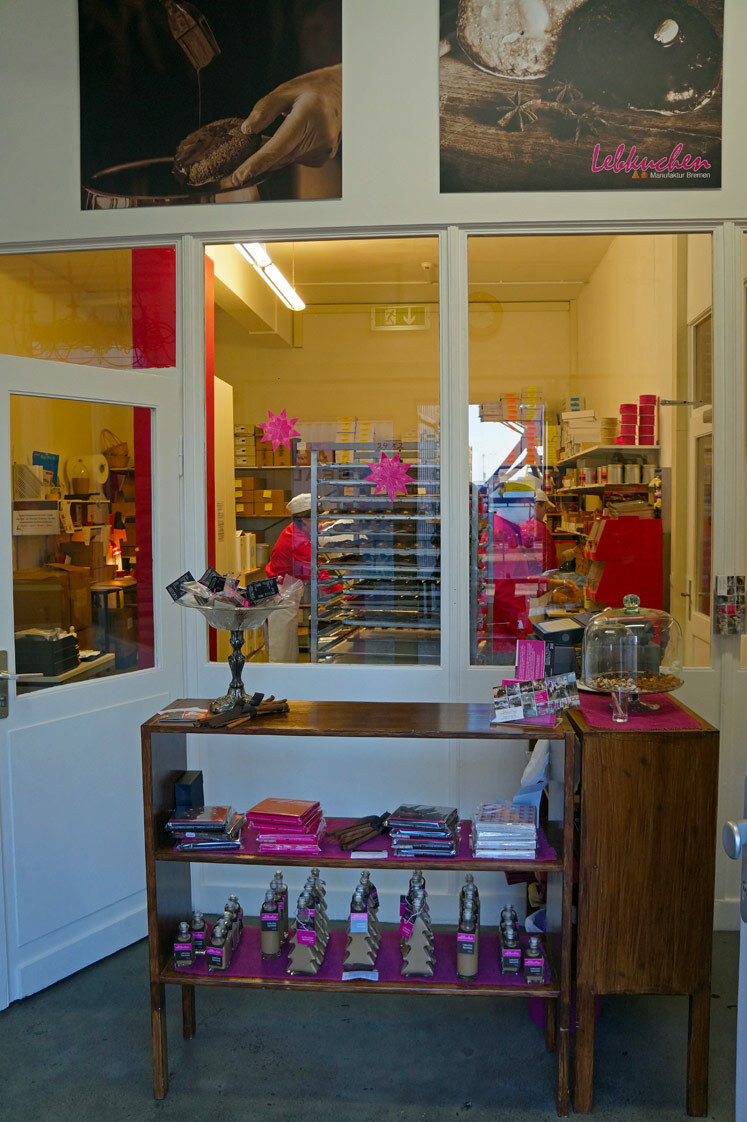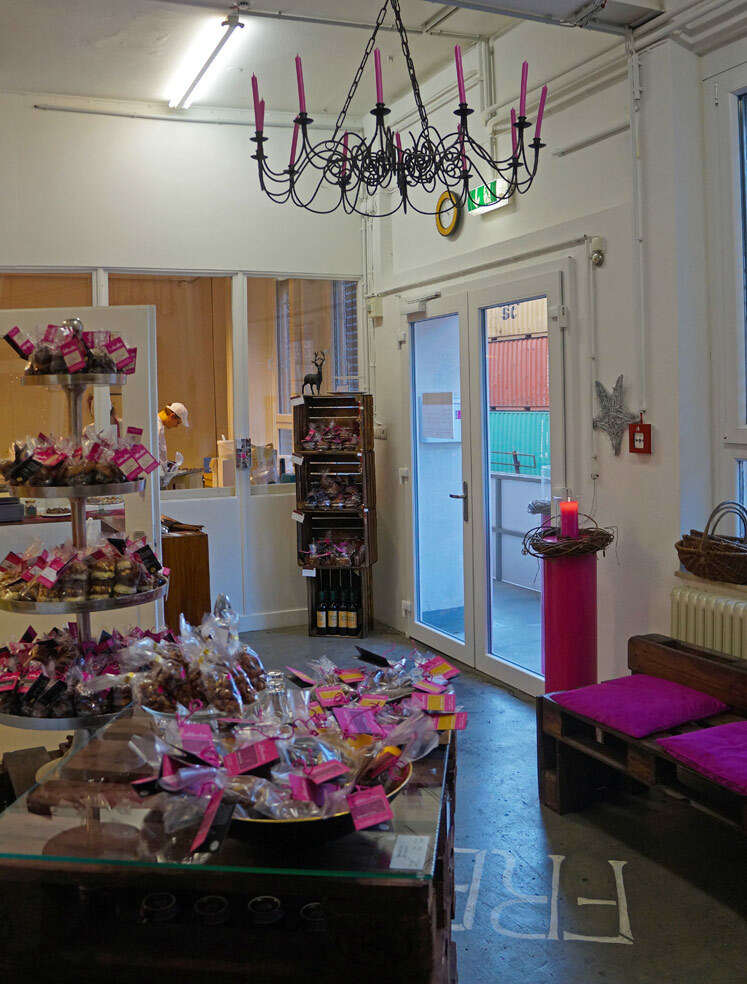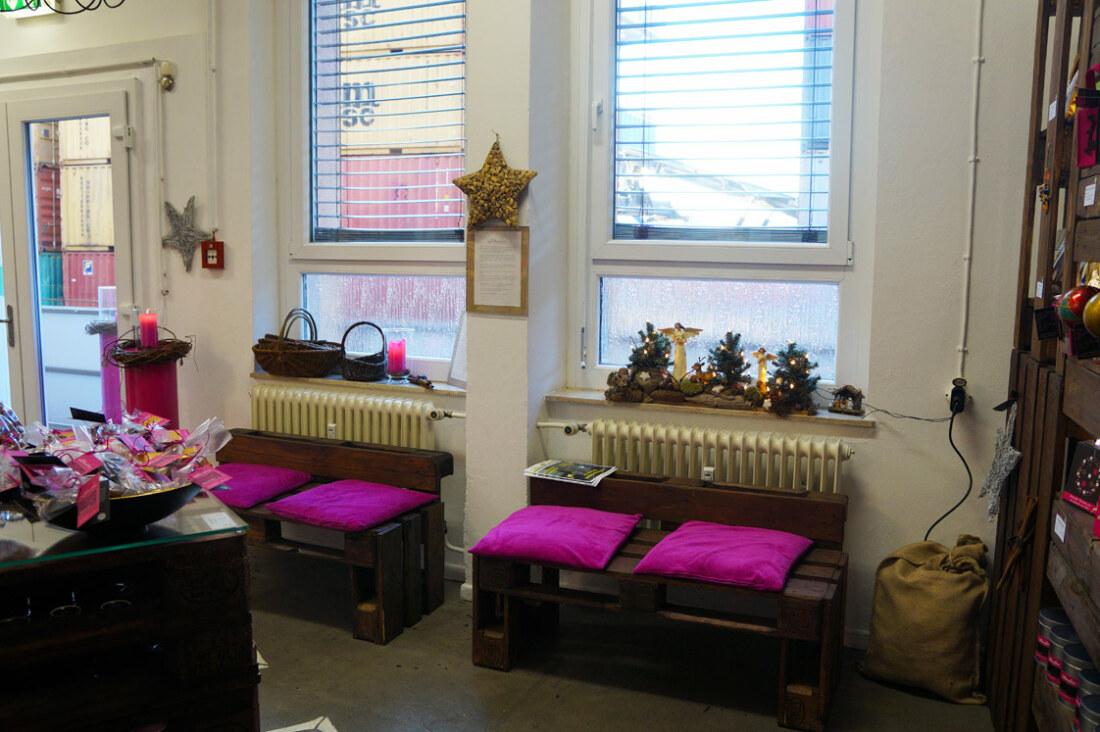 The production area at the bakery is in full view of the public. Thanks to the glass wall, I was able to watch gingerbread being coated in melted chocolate and carefully packed by hand. Just watching was enough to make my mouth water.

At this point I should admit that I've never been a huge fan of lebkuchen gingerbread. But I wanted to give Manke and Coldewey's Elisenlebkuchen a try. And I'm so glad I did! :-) I love ginger, so my favourite was the extra fiery variety. But the original recipe made with almonds, luxury nuts and Christmas spices tantalises the taste buds, as do the special variety, the almond variety, the cranberry variety, the Malian variety and the little walnut sticks. And they are all made by hand. You can taste the love and passion that goes into each and every gingerbread. You won't find any flour or preservatives in any of their products. Even so, the gingerbread will keep for at least six months, or as long as twelve months if it's well wrapped and stored carefully. So, you can stock up on a whole year's supply of sweet treats :-)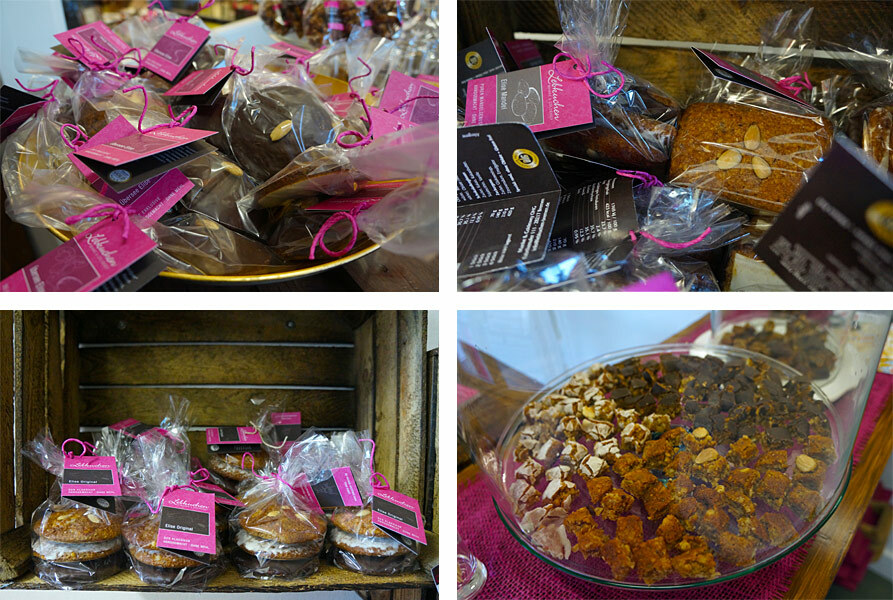 If a Christmas tipple is more your thing, you might enjoy the creamy gingerbread liqueur: almonds, nuts, honey and marzipan are blended with smooth cream and a hint of exotic spices for a full-bodied flavour. For the full Christmas effect, top your liqueur with whipped cream and a sprinkling of cinnamon.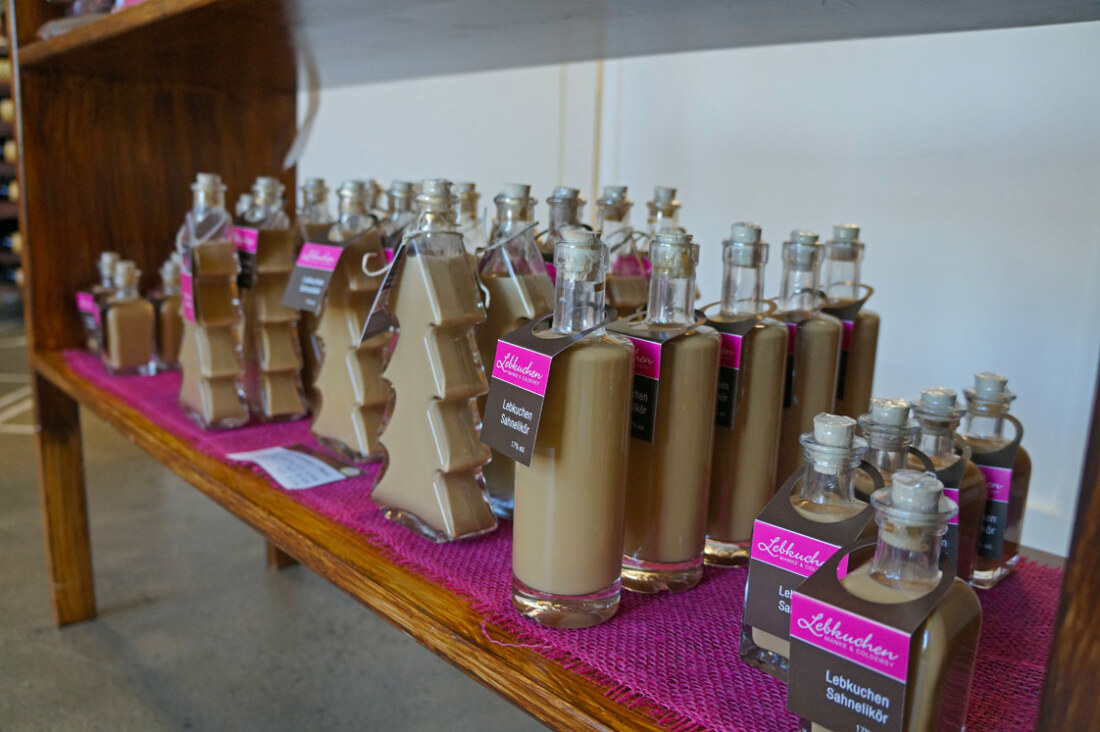 If you think the names Manke and Coldewey sound a bit familiar, that might be because you've seen them at one of Bremen's fairs or festivals.
Their Eis wie Sahne ice cream stand is a regular fixture at the Osterwiese, Breminale, Freimarkt and other events. Smooth, whipped ice cream topped with sprinkles is another of the family company's specialities. Unlike Eis wie Sahne, which has been serving up sweet treats for over ninety years, the gingerbread business is still in its relative infancy. Britta Coldewey told me that the recipes for the different varieties of Elisenlebkuchen are the result of a long process of trial and elimination. They make no secret of the ingredients in the softest gingerbread I've ever tasted. A huge sign in the production room reveals what goes into them: almonds, hazelnuts, walnuts, marzipan, honey, sugar, candied orange and lemon peel, and spices. But it's all about finding the right balance of flavours, and after six months or so, they had perfected it. In 2013 they sold their very first lebkuchen at Bremen Christmas market – much to the delight of their customers. The shop, established in 2015, is open from October to December, when visitors can watch the team of nine permanent staff and 20 temporary employees at work in the glass-fronted bakery. You can even book a guided tour complete with a tasting.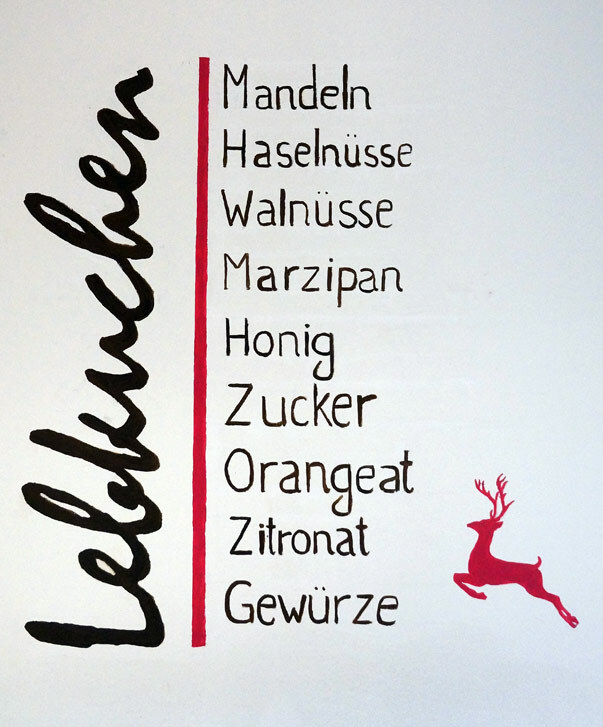 Manke and Coldewey will, of course, be running a stall at this year's Christmas market too. Situated right next to the Bremen Town Musicians, they will be hard to miss. Their hut is well worth a visit if you are looking for a last-minute Christmas gift for a sweet-toothed friend or relative. The lebkuchen are made fresh on site every day until 23 December, and look just perfect underneath a Christmas tree. Of course, you can always just treat yourself to a delicious gift to eat straight away. :-)