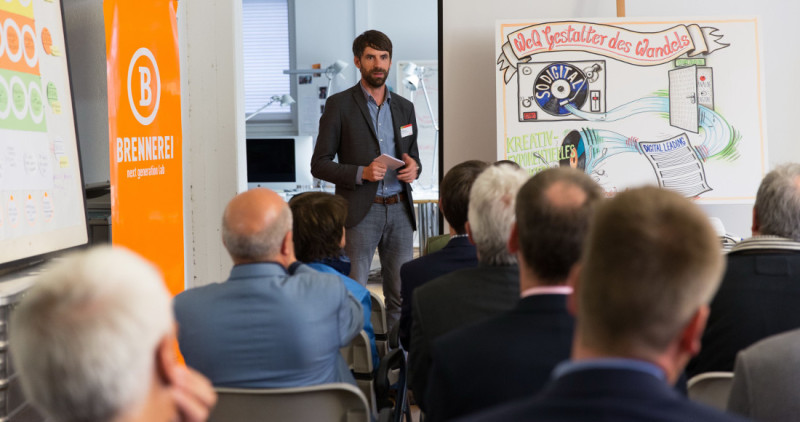 Since January 2018, Bremen has had its own SME 4.0 centre of excellence for small and medium-sized businesses, one of 23 such centres funded by the Federal Ministry for Economic Affairs and Energy. Based at the DIGILAB, it offers SMEs support on their digitalisation journey, with no prior knowledge required.
"Companies that are just starting out can get information here. And even those who already have pretty concrete ideas about digitalisation can get fully up to speed on specific digital issues," says Kai Stührenberg, a departmental head with the Senator for Economic Affairs, Labour and Ports, who is in charge of the centre of excellence.
The centre is located at DIGILAB Brennerei 4.0 within the Alte Schnapsfabrik building in Bremen's Neustadt district. This former distillery has been transformed into a creative hub, and its extensive premises are home to a number of agencies and young start-ups. With workshop rooms and plenty of space in close proximity to the river Weser, it's the ideal place for inspiration to think and work. The aim of the centre is to explore innovation, to learn, to find partners and experts, and to share information, for everyone from newbie to seasoned professional.
The guidance offered by the SME centre at DIGILAB is split into five levels, reflecting an increasing degree of a company's use of digital technologies.
Level 1: Innovation workshops
What exactly are Change Management, SCRUM and Design Thinking? Innovation workshops offer initial opportunities to explore issues relating to Industry 4.0 – the digital transformation of industry – and the working environment of the future. Small groups get to grips with new topics in free workshops. The main thing is to get stuck in – you won't get any long-winded lectures here. For an overview of the current innovation and technology workshops, see the DIGILAB website and the centre's events listings.
Level 2: Summerlab and innovation safaris
Fresh ideas and sound expertise in new technologies are a good starting point for the digital revolution. The students at Bremen's universities can offer plenty of both. So why not tap into this creative potential for your own company? During a summerlab or on an innovation safari, companies work with students to access new technologies or to develop specific digitalisation ideas. Under expert supervision, participants set out to find new solutions for the challenges of the future together.
Level 3: Consultancy programme
Good advice can be invaluable. An outside view helps to break out of entrenched ways of thinking. This is where the digitalisation consultancy programme comes in. It promotes and funds collaborations with management consultants. Companies can choose from a list of selected consultants and then work with them to document requirements, run workshops, or plan specific digitalisation projects. For more information on consultancy support see digitalisierung-bremen.de
Level 4: Research, development and prototype projects
This is where we get to the heart of the matter. Companies and scientific institutions work together on research, development and prototype projects to harness the new technology. These projects normally take several months or even longer, and they are supported with grants and loans by BAB, the development bank for Bremen and Bremerhaven. The aim is to develop prototypes and bring innovations to market in order to remain competitive. For more information see the BAB website.
Level 5: Financing for digitalisation projects from BAB
The final level looks at the big picture. BAB provides financing for investment propositions from individual projects all the way to the digitalisation of an entire company, using a range of different funding sources. The BAB consultants are always at hand to find the perfect funding programme. See the BAB website for an overview.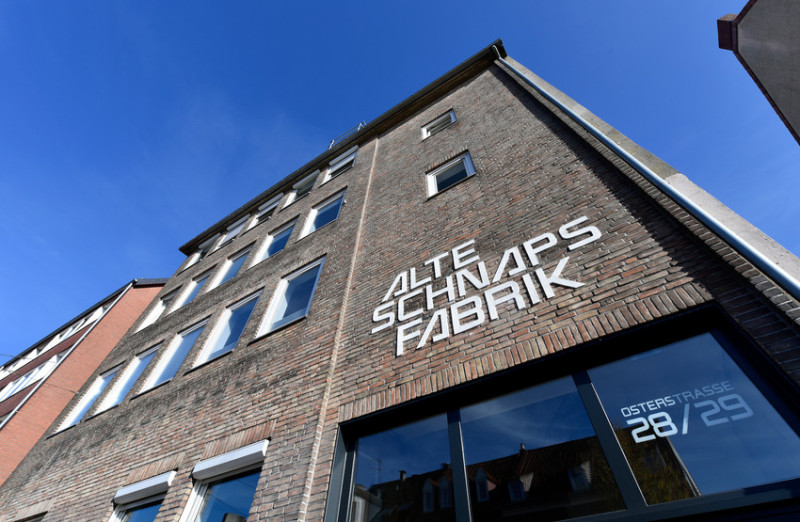 © WFB/Frank Pusch