30 January 2018
-
Nina Svensson
Brefeo sells Turkish furniture in Africa
Success stories
Fatih Özdemir has relocated his international furniture business to Bremen and founded Brefeo Hanse GmbH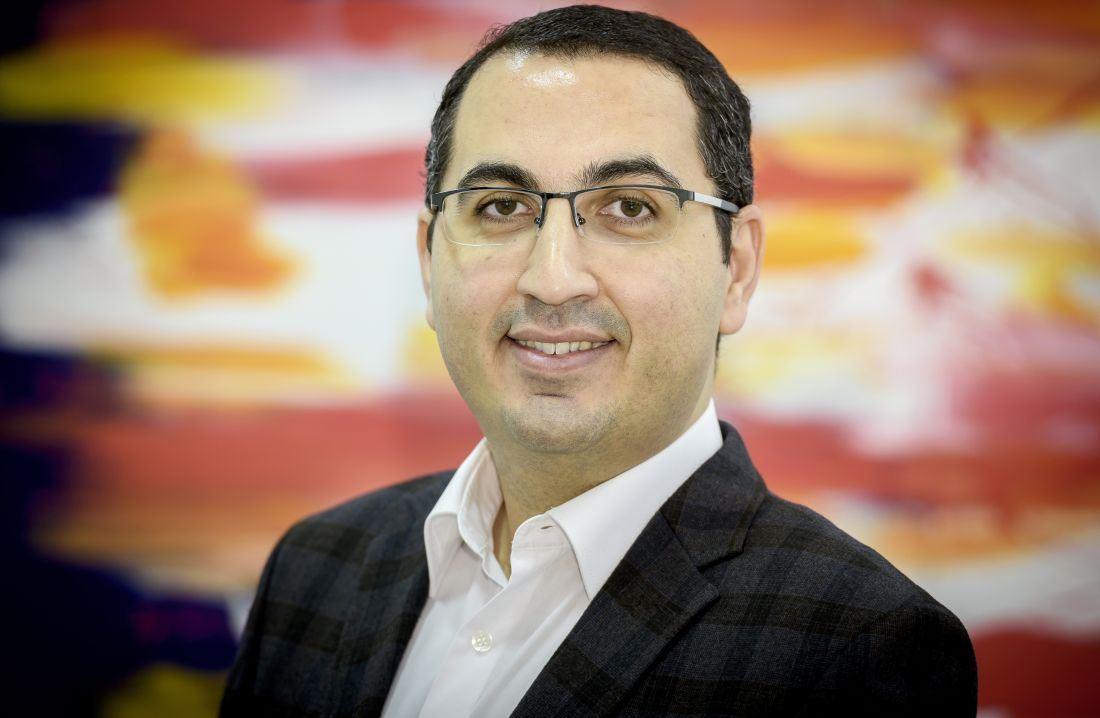 Fatih Özdemir travels a lot to Africa and the Middle East, where most of his customers are. These are mainly wholesalers and hotels who buy furniture in bulk. In 2017, Özdemir settled on Bremen as the preferred location for his company headquarters, and in early 2018, Brefeo Hanse GmbH opened its office in Bremen Airport-City. The furniture is manufactured in Turkey and delivered directly from there to the customer. Özdemir's furniture is now set to come to Bremen, too.
Fatih Özdemir was born in 1981 in Augsburg, but moved to live with his grandparents in Turkey when he was four. He studied European and International Relations in Ankara and obtained a master's degree in 2003. After graduating, Özdemir worked at Akbank in Istanbul, before moving to work in customer relations at Türkiye Finans Participation Bank for two years. "That's when I realised that nine-to-five jobs are not for me. I needed to get out and do something entirely different," Özdemir says.
In 2007, he joined a furniture company with a strong customer base in Africa. "The market there is much larger than you might think. To keep the transport costs per item to a minimum, we sold the furniture to wholesalers and hotels." Business was mainly conducted through personal contacts, which is why Özdemir travelled to Africa a lot, to countries such as Ethiopia, Kenya and Tanzania. There and at trade fairs, he gradually built up a network of contacts, including in China and the Middle East. "Business was good, but I wanted to stand on my own two feet and no longer be an employee."
A step towards independence
In 2009, Özdemir founded the Roveyda Group based in Bursa, around 240 kilometres south of Istanbul. He used his contacts in Africa and sold furniture made by a number of Turkish manufacturers. "Our catalogue was extensive, but we only manufactured to order and then shipped the items in containers," says Özdemir. "My customers would recommend me to others, and I now have long-standing friendships with many wholesalers." He also exported to Angola, Libya and Oman, and business was booming. "But it was quite stressful. Some containers held up to 250 items, and it was vital that all the lists and numbers were correct."
The route to Germany
In the meantime, Özdemir had married and had a two-year-old child. Looking to expand his business to the EU and establish contacts to European furniture manufacturers, he felt that being geographically closer to the EU would be an advantage, and so the family decided to relocate. "As I was born in Augsburg, Germany was the obvious choice. But we also seriously considered Norway, as I have many contacts there too," Özdemir says. In the end, he decided against Norway, as it is even further north, living costs are relatively high and in winter the days are short and the nights are long. And the language would also be an issue. Germany was the favourite, therefore. Özdemir travelled to Bremen and Osnabrück to meet with customers, and in Bremen he also attended meetings at the chamber of commerce and with Bremeninvest. After that, the decision was easy.
Setting up a business in Bremen was easy and unbureaucratic.

Fatih Özdemir, managing director of Brefeo Hanse GmbH
The name Brefeo is an acronym: Bre for Bremen, F for Fatih, E for Evrim (his wife) and O for Özdemir. "The port was a further decisive factor for me. I am now looking for a showroom where I can exhibit my furniture and current ranges, as many customers like to see what they are buying before placing an order." Some customers, for example from Armenia and Jordan, are quite prepared to fly to Bremen to do just that. "The excellent connection to the terminals in Bremerhaven means I can easily have the furniture sent to Bremen."
In the summer of 2017, the family moved to Bremen. Over the first few months, Özdemir spent most of his time settling his family in and taking care of the necessary paperwork: "The initial period was not easy. Our first apartment had a mould problem, so we had to move again quickly. My wife is a food technician, but needs to improve her German before she can work here. But she couldn't start the German course until our son's childcare place had been confirmed. Residency permits, registrations – everything got sorted out in the end, but it took us a while to settle in Bremen."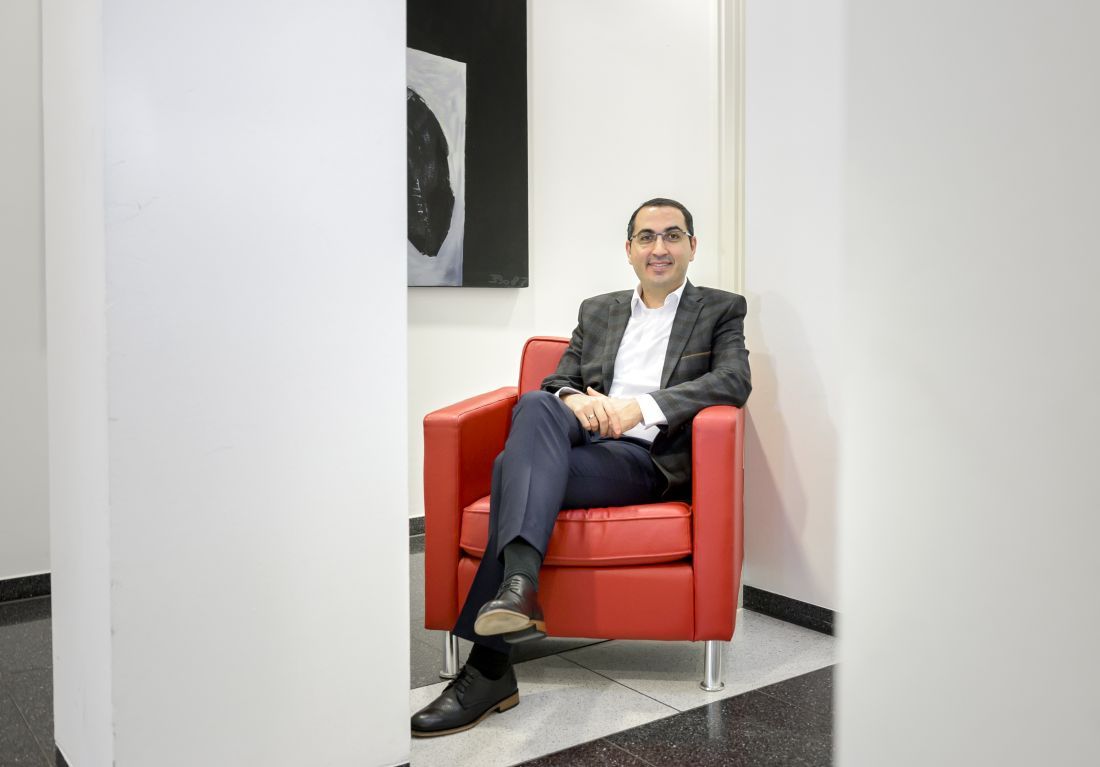 Özdemir can now focus more on his business, and on 1 January 2018 he moved into his office in the World Trade Center in Bremen Airport-City. From here he sells his furniture and organises the manufacture and shipping to his customers. His office is next door to other young international businesses, such Albrecht und R GmbH. The proximity to the airport is ideal, as Özdemir still travels a lot to trade fairs and to visit customers in India and Africa. "I have a website with a catalogue, but I've made a conscious decision not to have an online shop," he says. "I believe that direct contact, either face-to-face or on the phone, is the only way to give customers the right advice so that they receive exactly what they want."
Özdemir enjoys his independence and working for himself. He appreciates the importance of his network of furniture manufacturers, logistics providers, customers and other partners, which he is continually expanding. He now also sells furniture made in Germany to the Middle East. The next step is to open a showroom in Bremen and attract customers from north Germany.
---
Find out more about Bremeninvest's business services here.
Your contacts for relocating to Bremen are: Thorsten Tendahl, team leader of Bremen's business support and relocations service, tel: +49 (0)421 960 0121, thorsten.tendahl@wfb-bremen.de and Thomas Hofhans, relocations project manager, tel: +49 (0)421 960 0251, thomas.hofhans@wfb-bremen.de.
Your contact for Bremen Airport-City is Andreas Zimmermann, tel: +49 (0)421 960 0124, andreas.zimmermann@wfb-bremen.de. If you are interested in moving to Bremen from abroad, please contact Kolja Umland, tel: +49 (0)421 960 0339, kolja.umland@wfb-bremen.de.